| | | |
| --- | --- | --- |
| "Victoria" | | |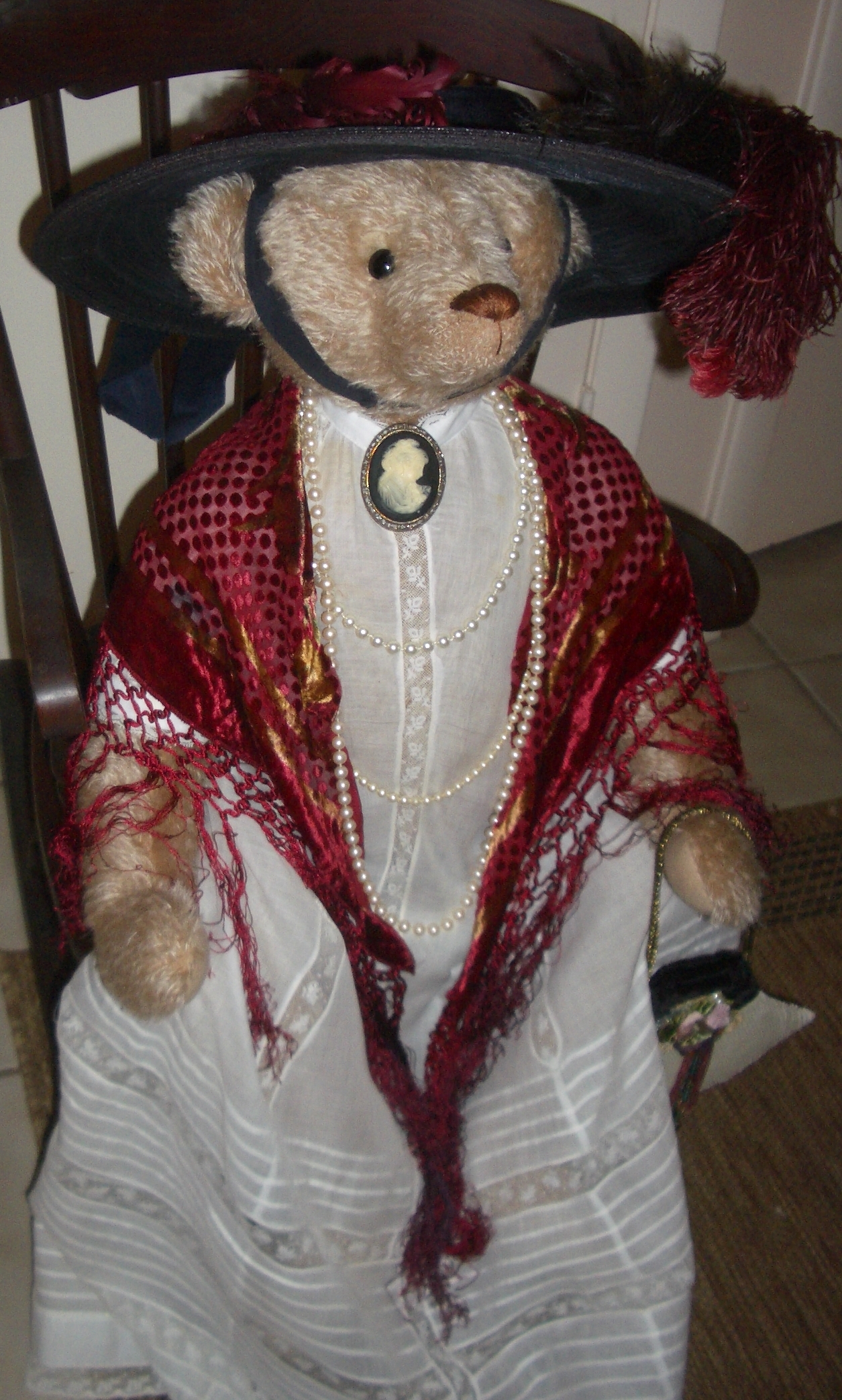 "Victoria" is a stately mohair bear dressed in vintage clothes. She is approximately 32" tall but is designed to sit. Her legs are bent to make that easier for her. She is seen here sitting in an antique child's rocking chair (not included).
"Victoria" wears an antique child's christening dress and an antique black straw hat accessorized with a dark velvet ribbon, some vintage flowers and a few ostrich plumes. She wears a lovely cameo pin and several strands of pearls (costume jewelry). Her shawl is burgundy with a raised velvety design and lots of fringe. She even carries a lovely Victorian style bag.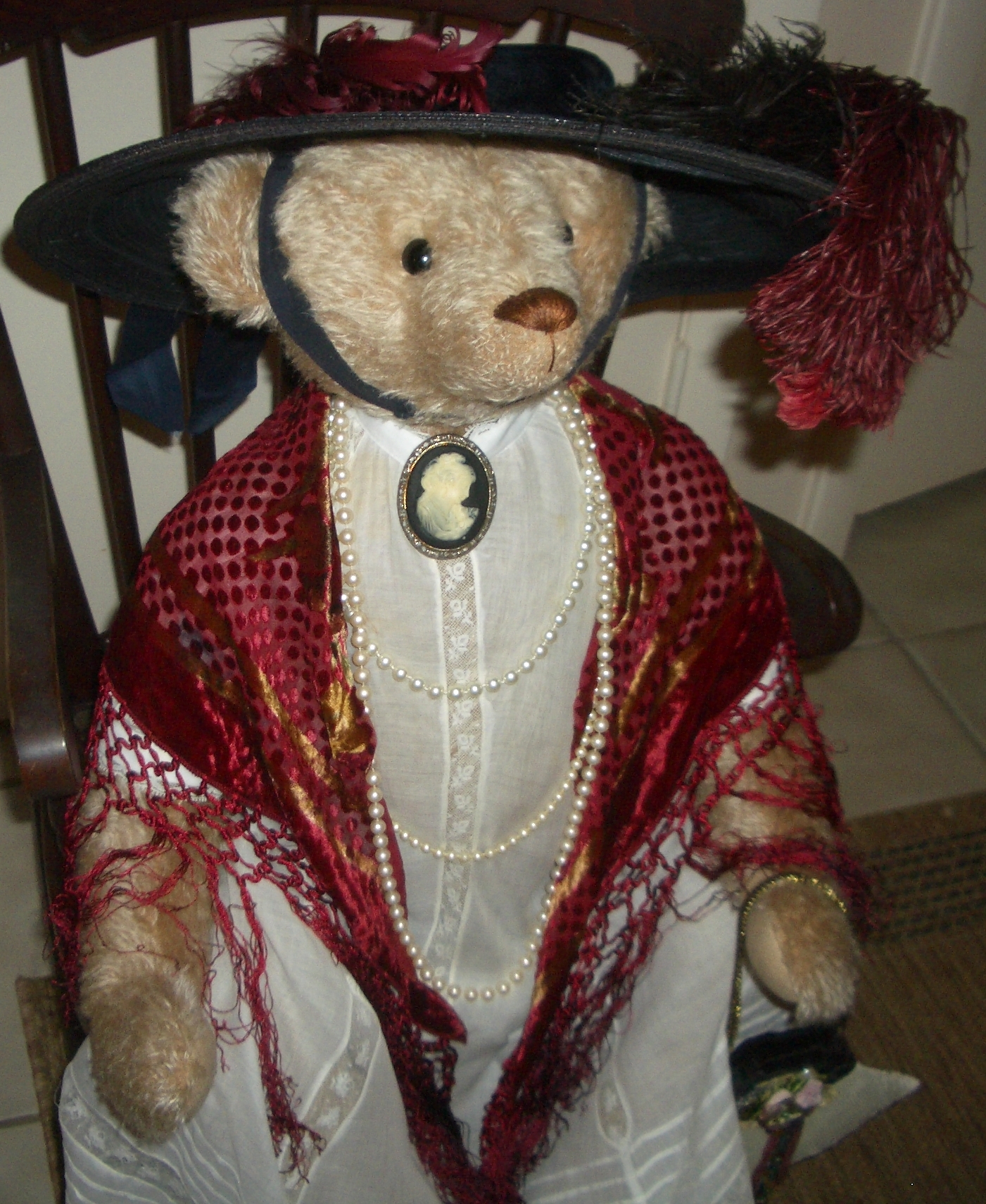 "Victoria" is fully jointed with locknuts, screws and disks. She has black glass eyes and a hand-embroidered Perle cotton nose. Her paw pads and foot pads are a matching beige felt. She is firmly stuffed with hypoallergenic polyester fiberfill.
"Victoria" is based on a design by well-known bear artist, Steve Schutt.
One-of-a-Kind
$750.00
Site designed and managed by
Grafix Gurl Web Design
All graphics, layout, and photographs,
of this site are copyright © 2000, . This site can not be
copied in part or whole without prior written consent from
Heir Bears
.
Artist designed and created teddy bears by Jane Woodard of Heir Bears. Midi to large sized teddies made of real recycled furs made from grandma's coats. mohair, synthetic, ultrasuede, mink, beaver, fur, real fur, recycled furs, grandma's fur, coats, vintage coats, rabbit fur, bares, keepsakes, keepsake, teddy bear, bears, teddies, toys, collectibles, artist, bearmaker, bear crafter, minis, bear artist, jane woodard, jayne, jaine, wooderd, woodard, Lana Rickabaugh, miniatures, grafix gurl, graphics girl, graphix Grrl, Steiff, Stieff, Hermann, Herman, teddy bear shows, bear show, collect, collectibles, toy, toys, collectible, heirloom, stuffed, stuffing, jointed, joints, glass pellets, plastic pellet, steel pellets, glass eyes