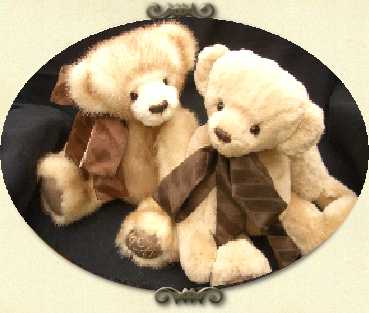 Special orders can be created using your own well-cared-for fur or a well-cared-for fur that has sentimental value because it was your mother's, your grandmother's or even your favorite aunt's. It is VERY important that the fur be in good condition. It should be clean and pliable, not dry, brittle or tearing apart. You want your bear to feel soft and huggable so the coat should feel the same way. You can check the back of the pelts under the lining for any dryness or tearing.
Your special order teddy bear will be fully jointed, have high quality imported glass eyes, a hand-embroidered nose and suede paw pads. He or she will wear a very nice quality bow.
Sorry, but I will not accept mouton fur or seal fur coats.
A $50.00 deposit is required when you send your fur. Payment in full must be made before the finished bear is shipped or delivered to you. Please see the "How To Order" page for address and payment information.
Approximate average wait time for special orders is six months. If you need or want it sooner than that, please contact me.